Christmas
Craciun la malul marii - Oferte Speciale pentru petrecerea vacantei de Craciun pe litoral 2023
Apply filters
Recreation on seaside
Christmas
Craciun la malul marii - Oferte Speciale pentru petrecerea vacantei de Craciun pe litoral
The Christmas Offer proposes two, three or four nights stay vacation, for those who want to spend their winter holidays relaxing at the seaside. You can enjoy the great sea shows in the winter to make long walks on the beach, to rest, to spend relaxing moments in modern SPA center or to do shopping in Constanta's malls. Of course, you don't have where to ski, but for relaxation, a Christmas holiday at the seaside is the best choice.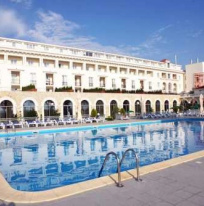 This offer expires in

20 days
Located at the center of Mamaia resort, 20 meters from the beach, Iaki 4**** hotel has come to be synonymous to Mamaia, having a long history intertwined with the history of the resort itself. Built in 1957, when the resort had barely started to develop, the hotel was named Yalta at that time. It...
---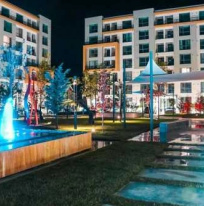 This offer expires in

21 days
Regnum Luxury Suites 3 stars Mamaia Nord is an apartment building that is part of the Onix Blue Complex. It is located 100 meters from the beach, and at a distance of approximately 1 km from Phoenicia and 3 km from Kudos Beach. Regnum Luxury Suites has apartments consisting of living room,...
---
"Oameni educati , fara chistoace si fara vanzatori ambulanti. Revin cu drag de fiecare data . Plaja comparabila cu cea din Pot..."
See all reviews Mamaia Nord
Sights and attractions Mamaia Nord
Find out what sights you can visit in Mamaia Nord and surroundings
Recreation on seaside