Jurilovca Toate unitatile de cazare din
Accommodation offers Jurilovca Toate unitatile de cazare din, Offers Jurilovca 2024
Apply filters
Sights and attractions Jurilovca
Find out what sights you can visit in Jurilovca and surroundings
Recreation on seaside
Jurilovca all accommodation units
Accommodation offers Jurilovca all accommodation units, Offers Jurilovca 2024
5 unitati de cazare din Jurilovca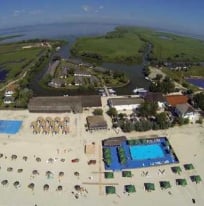 Satul de vacanta Gura portitei 3*** Jurilovca is located on a stretch of sand, between the Black sea and Golovita lake, 50 km from Tulcea. The complex expands in a very special...
What tourists apreciate at this hotel
Grade 10/10
Poziția hotelului pe plaja este minunata
One special offer available
You receive
6 credits/night
---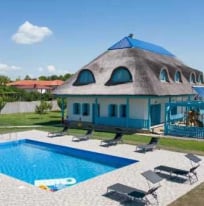 Cretu Visina house, launched in 2023, offers high quality services in a marvelous setting. On the outside, Cretu Visina house complies to the local architecture standards, with...
You receive
4 credits/night
---
Casa Pescarilor is a complex located in Lunca village, at one of the gates of the Danube Delta, in Razim Sinoe lagoon complex and enjoys a special location, being only 12 km from...
---
Did you know that for hotel reservations in Jurilovca you can receive gift credits if you make the reservation logged into your account on the Litoralulromanesc.ro website?
---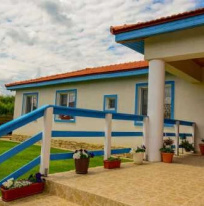 Located in Visina, Casa de la Balta offers a garden. There is a terrace and guests can make use of free WiFi and free private parking.
---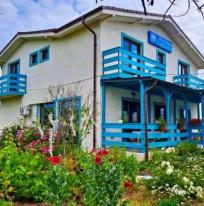 The Nufarul Alb guesthouse in Jurilovca is an oasis of peace that invites you to reconnect with nature. The guesthouse is more than an accommodation in Jurilovca, it is the place...
---
Jurilovca all accommodation units 2024
Accommodation offers in Jurilovca hotels
The hotels present in our offer are categorized by Ministry of Tourism on legal based criteria of classification. The reviews made on our website reffers only to a quality-rate ratio and doesn't represent a contract arrangement. All the hotels present in the accommodation offers available for Jurilovca were accessed by the Litoralul Romanesc.ro operators and respects all minimum legal classification conditions. Both the pictures published in the hotel section or on the presentation webpage. Pictures presented in Jurilovca section and on the hotel's presentation page or on resort page are only informative and are not considered part of the tourist contract.
Litoralul Romanesc Agency accepts holiday vouchers for all the hotels present on the site litoralulromanesc.ro
Sights and attractions Jurilovca
Find out what sights you can visit in Jurilovca and surroundings
Recreation on seaside