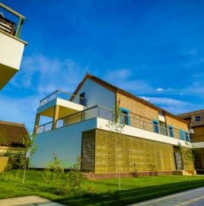 Delta Boutique Pension is classified with 5 stars and, together with Carmen Silva Pension, forming a modern and comfortable resort, opened in August 2014. The resort is located in the heart of the Danube Delta, in Crisan village on Sulina arm. Crisan village is the main starting point for...
---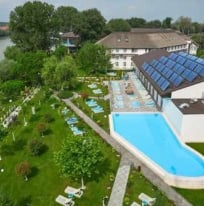 This offer expires in

5 days
Lebada Luxury Resort & Spa 5***** Crisan is located at the heart of the Danube Delta, on a private island on Sulina arm (waterway), in Crisan town, at the crossroads of Old and New Danube. Access is made by a trip through the channels, with high speed boats from Murighiol, or by...
---