all accommodation units Tulcea 4 stars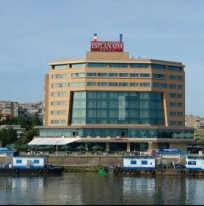 Esplanada 3 star hotel is built on the Danube river shore of Tulcea and it is recommended for those who want to leave for trips in the Danube Delta. Therefore, the Esplanada Hotel provides trips in Delta and surounding monasteries of the area, rustic parties with campfire and traditional...
---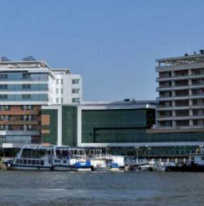 Delta Hotel 3 stars/4 stars is located in the heart of Tulcea city, on Danube river shore, where boats are leaving to the Danube Delta and also on the boardwalk so well known both by tourists and local peopole. The rooms inside are modernly arranged, offering a wonderful view over the Danube...
---